I'M REMOTELY POSSIBLE
Remote controlled biped walker using one medium motor
Built using Mindstorms® EV3 Home Edition and EV3 Expansion Set and some parts from other technic sets (turntable type 2 etc.).
My smallest biped walker usinf one medium motor and controlled using two buttons on the controller..
Build instruction in PDF format and EV3 autonomous program downloads at bottom of the page.
The photographs below show the routing of the cables to make them neater.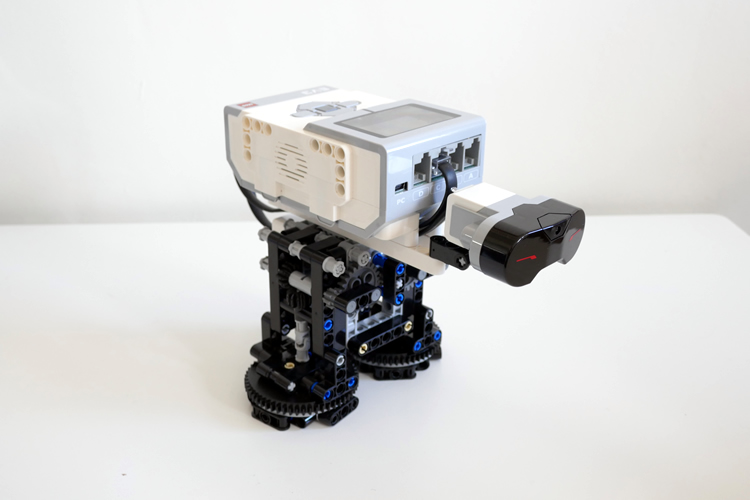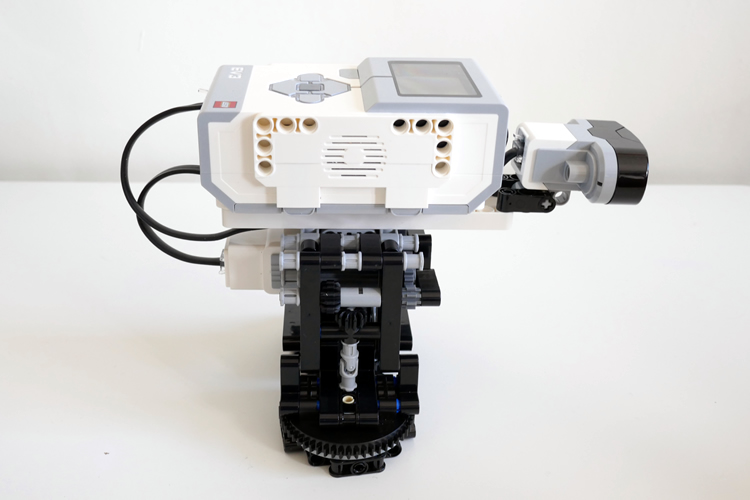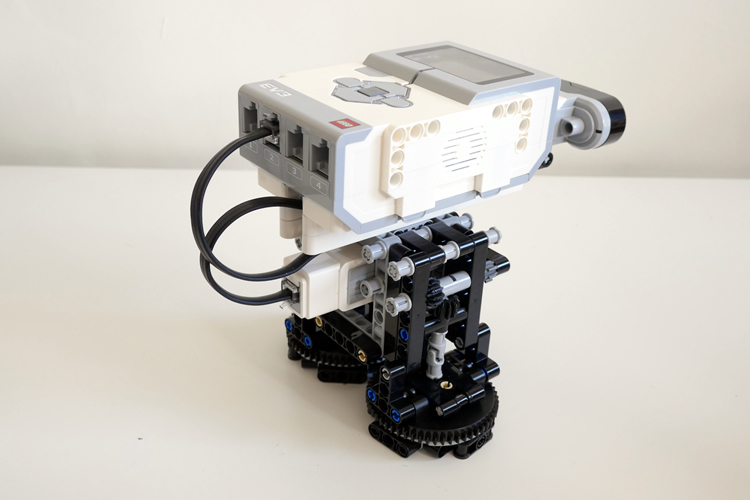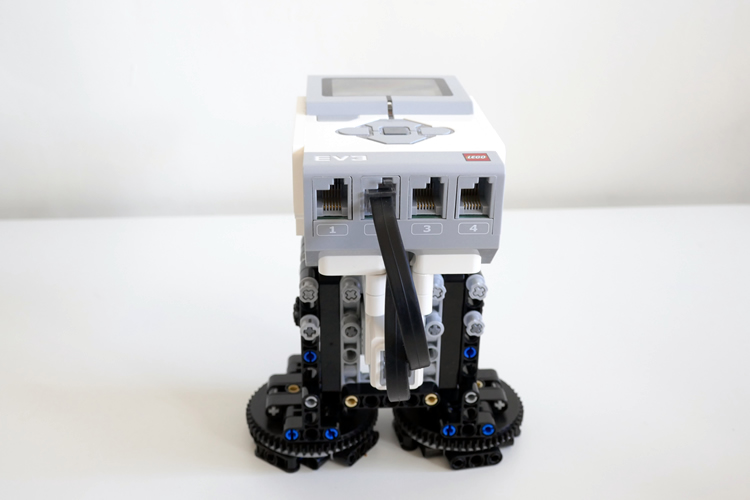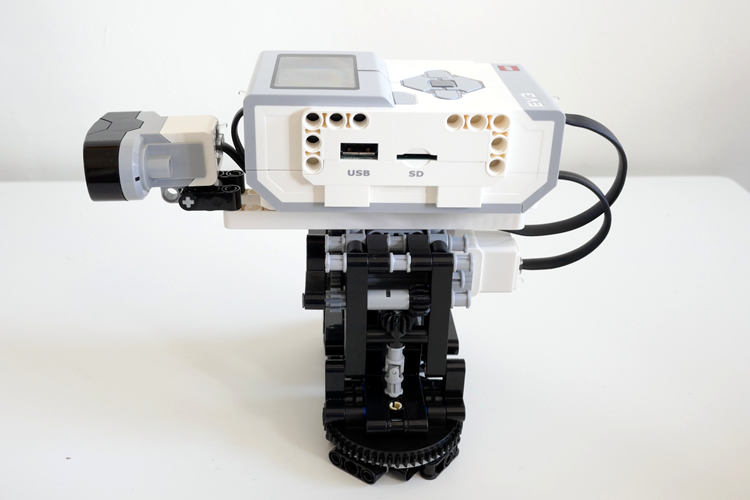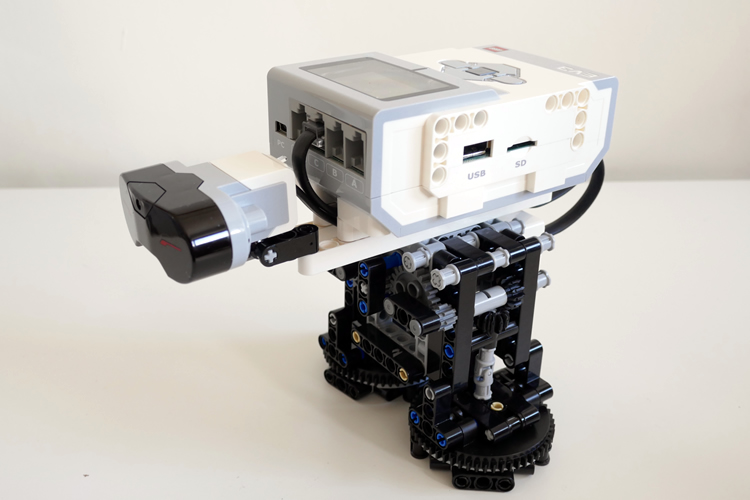 Ensure that turntables are free moving and not stiff to turn.
Build Instruction (PDF) Download
EV3 autonomous program (Windows PC) Download
For those with Mac the program is as below