MICK3Y
A holonomic line following robot.
Built using Mindstorms® EV3 Home Edition and EV3 Expansion Set and many wheel parts purchased from Brick Owl.
A holonomic line following robot. Using omni wheels based on a design by Yoshihito Isogawa.
Build instruction in PDF format and EV3 program downloads at bottom of the page.
The photos below include the routing of the cables to make them neater.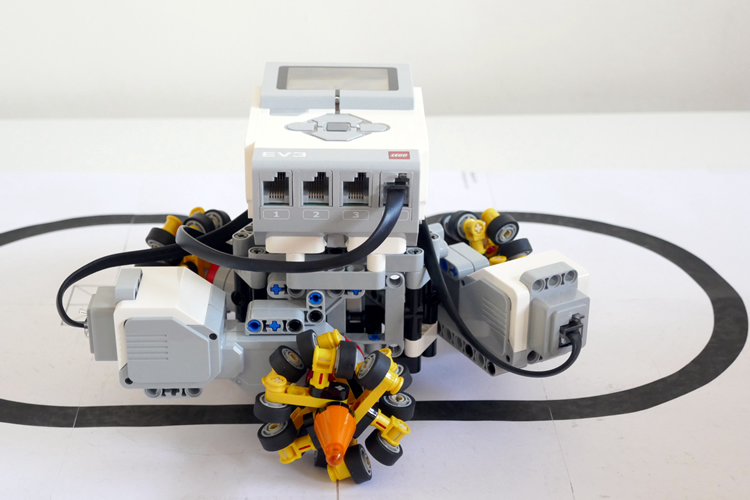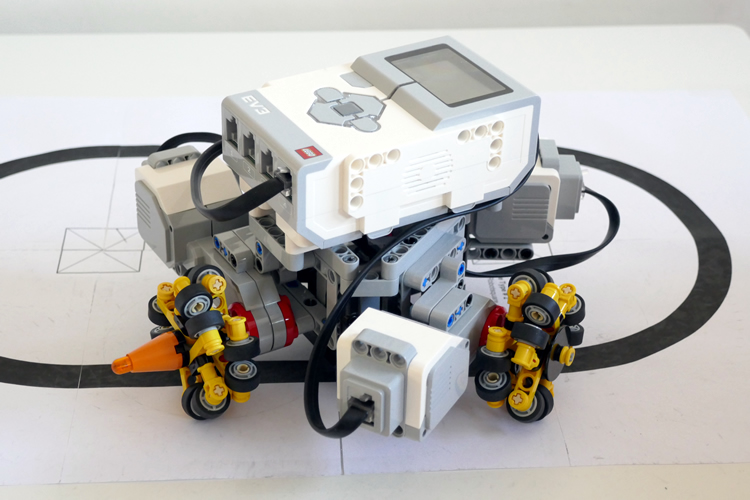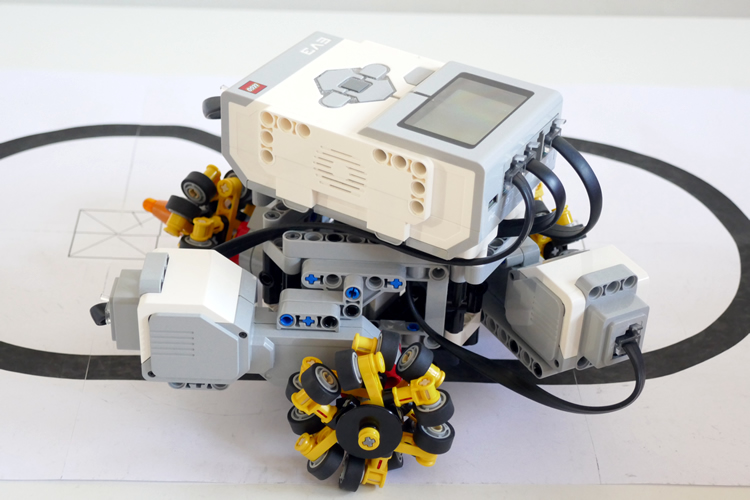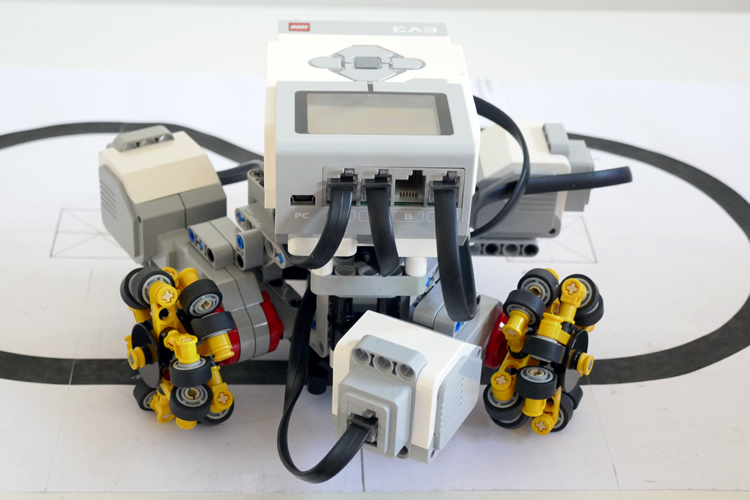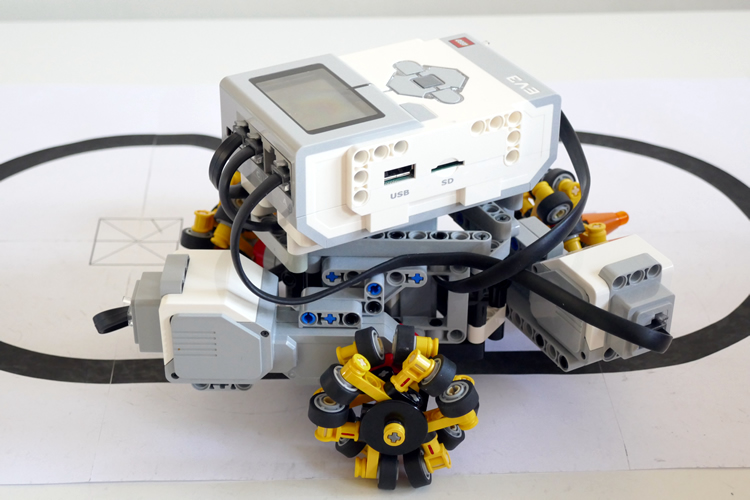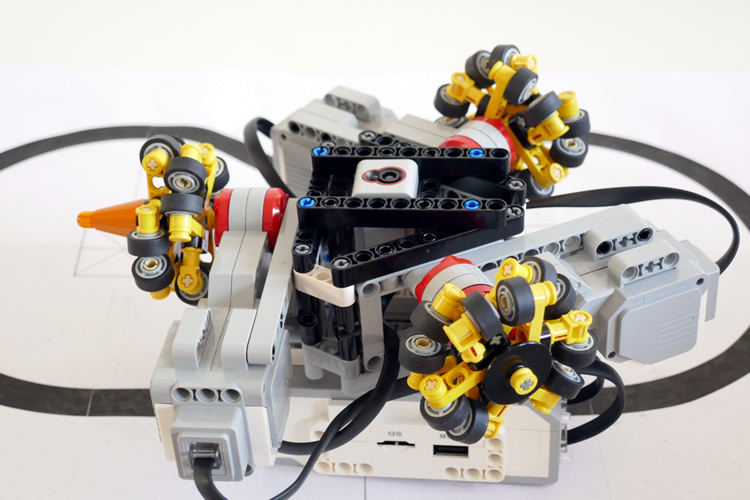 Instructions
The video shows the line follower tracking the outside edge of the line in an anti-clockwise direction. You may need to adjust the program to suit the width of the line and colour being used.
The video and photos also show small cosmetic additions to the build.
Build Instruction (PDF) Download
EV3 program Download