PIROU3TT3-v2
Remote controlled biped walker using one medium motor - version 2
This is an alternative to the original PIROU3TT3 biped walker in that it uses a different gear set. This causes the walker to move more slowly but also gives more control.
Built using Mindstorms® EV3 Home Edition and EV3 Expansion Set and some parts from other technic sets (turntable type 2 etc.).
My latest biped walker using one medium motor and controlled using two buttons on the controller.
Build instruction in PDF format and EV3 remote control program downloads at bottom of the page.
The images below have been produced using POV-Ray and LDCad.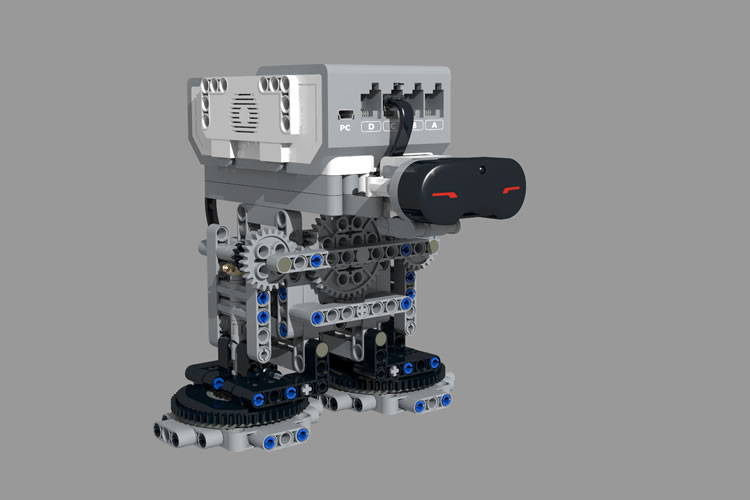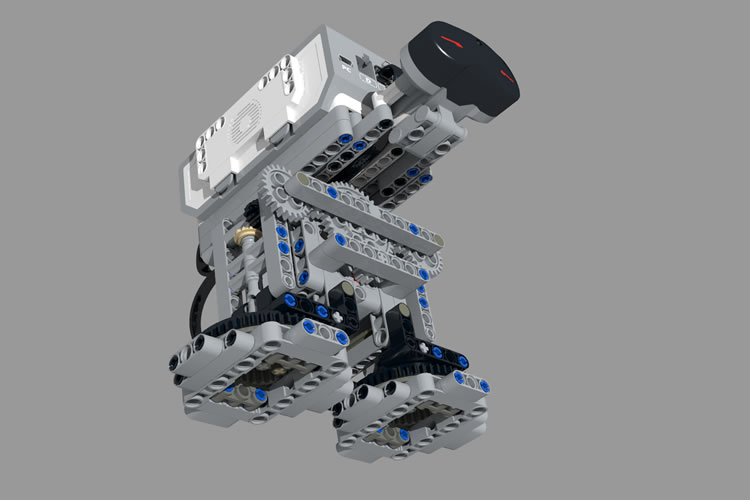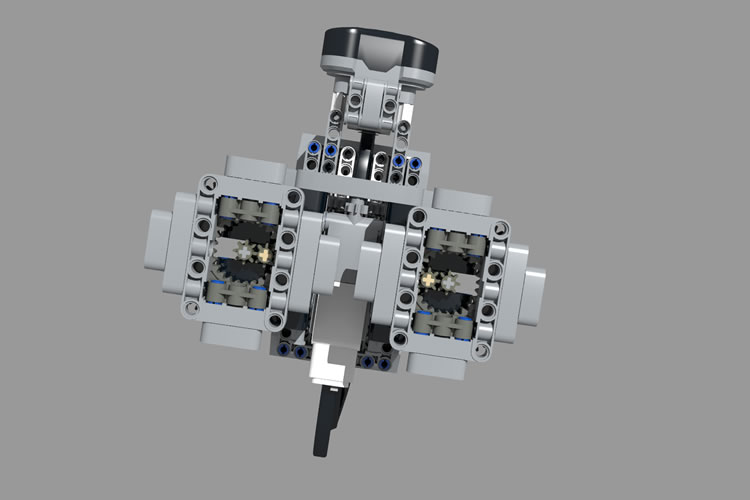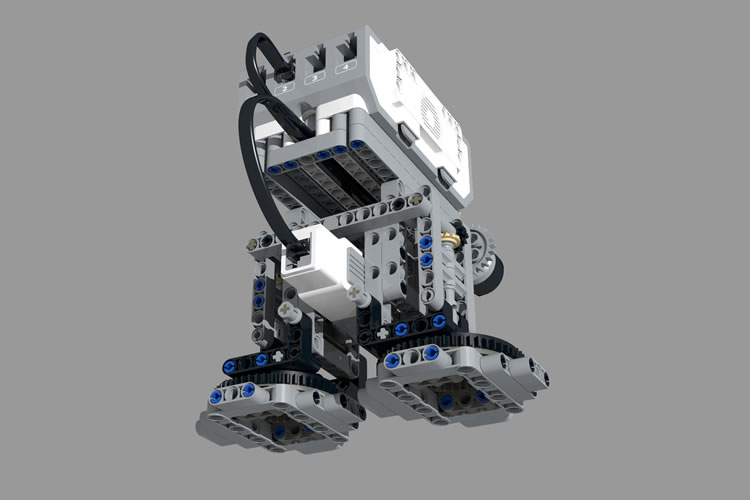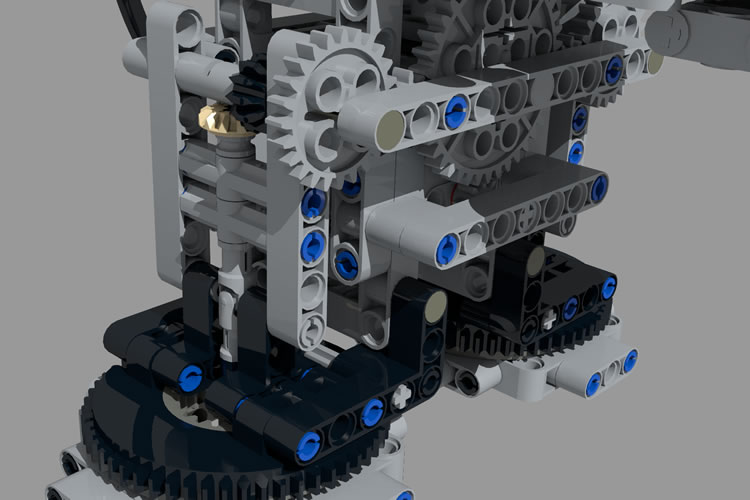 Ensure that turntables are free moving and not stiff to turn.
Build Instruction (PDF) Download
Remote control program (EV3) Download