REMOTE CONTROL MINNI3
Simple biped walker using two motors
Built using Mindstorms® EV3 Home Edition and EV3 Expansion Set.
This is a remote control biped walker using one large motor for walking and one medium motor for steering.
The touch sensor is there to ensure that both feet are flat on the ground so that left/right turning works without walking.
Build instruction in PDF format and EV3 autonomous program downloads at bottom of the page.
The photographs below show the routing of the cables to make them neater.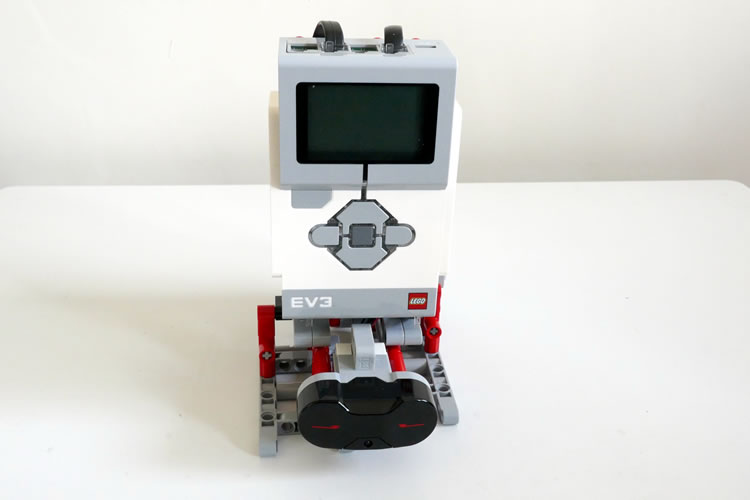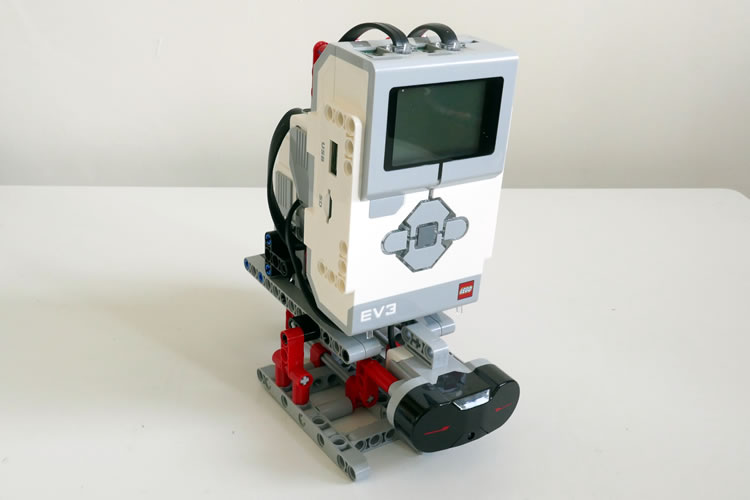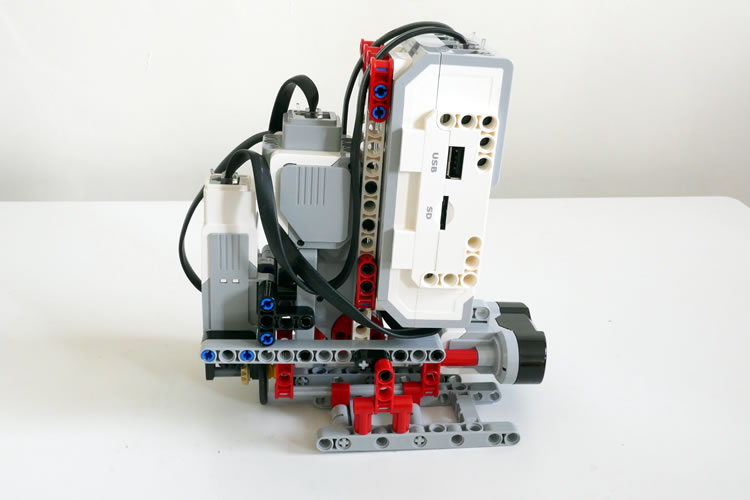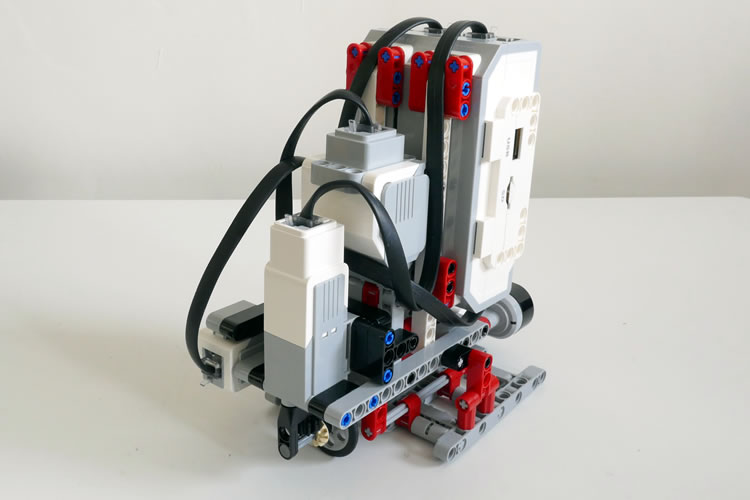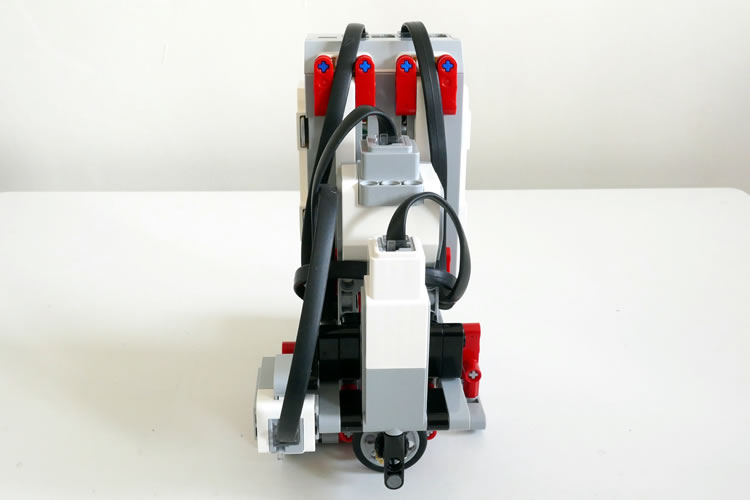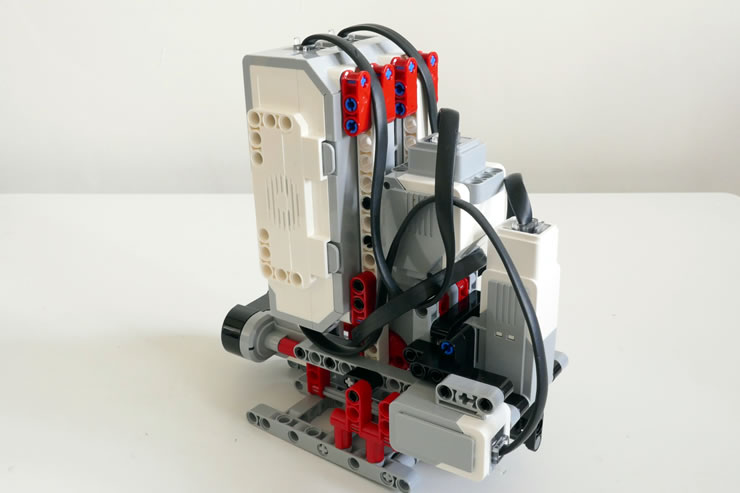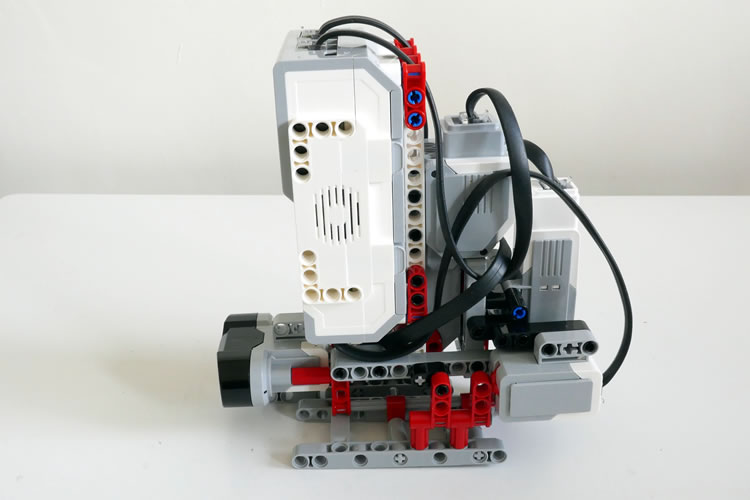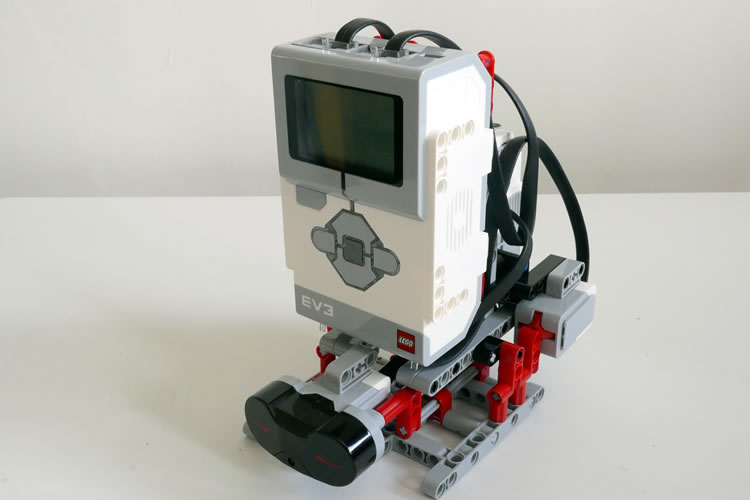 Remote control buttons:
Top left = walk forwards
Top right = walk backwards
Bottom left = Turn left
Bottom right = Turn right
You can use any combination of walk and turn.
Both bottom buttons = exit program.
Build Instruction (PDF) Download
EV3 autonomous program (Windows PC) Download
For those with Mac the program is as below