SPACE MONST3R
Autonomous biped walking monster
Built using Mindstorms® EV3 Home Edition and EV3 Expansion Set and yellow parts mainly from set 42053 (VOLVO).
Build instruction in PDF format and EV3 autonomous program downloads at bottom of the page.
The photographs below show the routing of the cables to make them neater.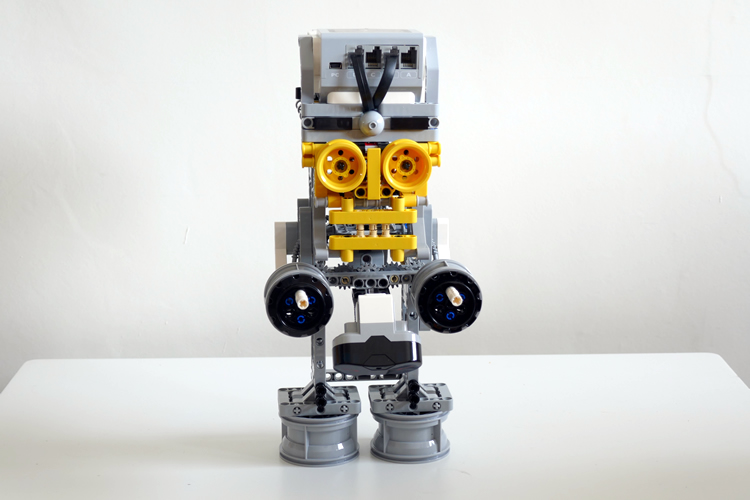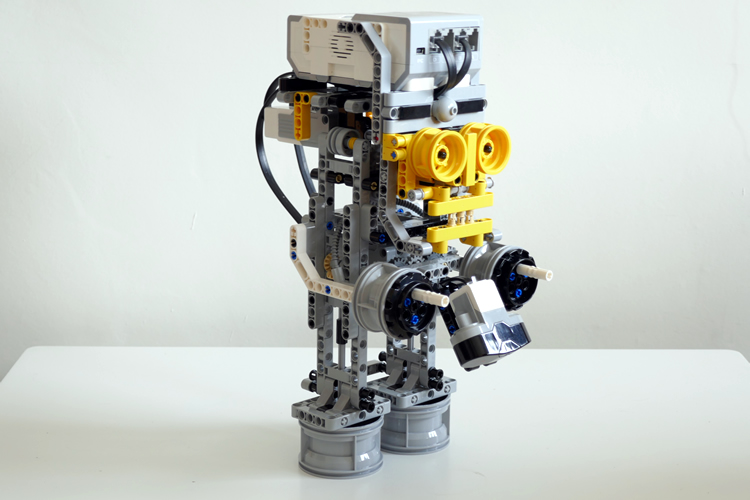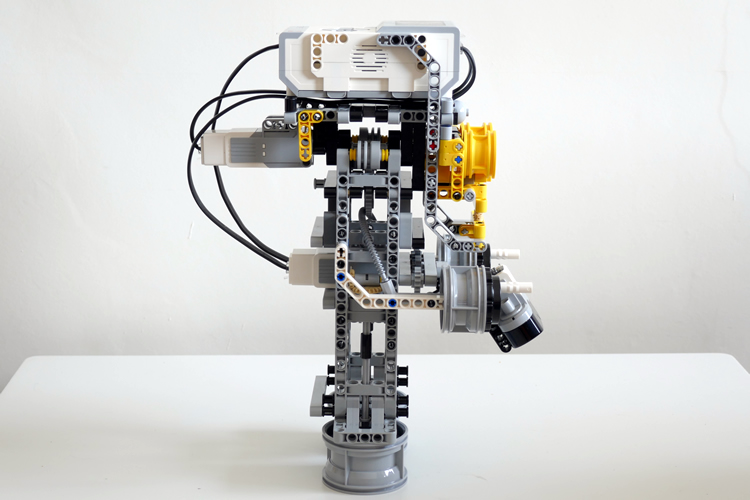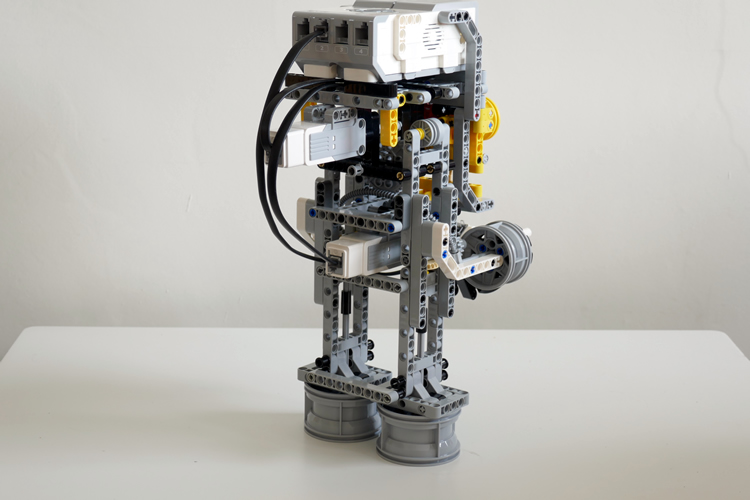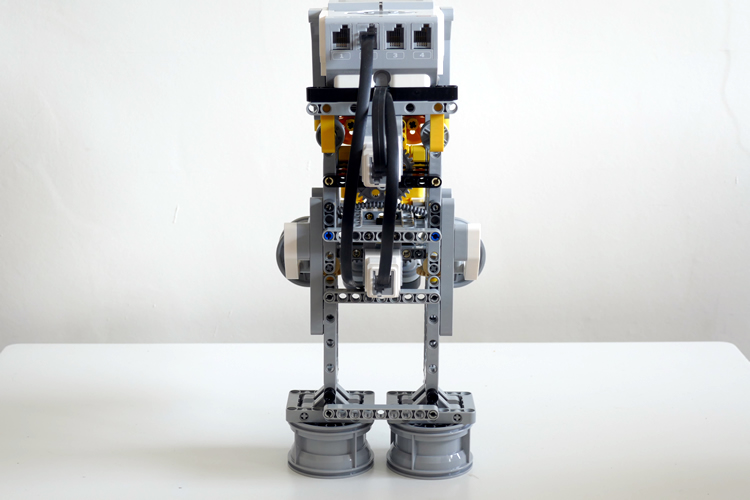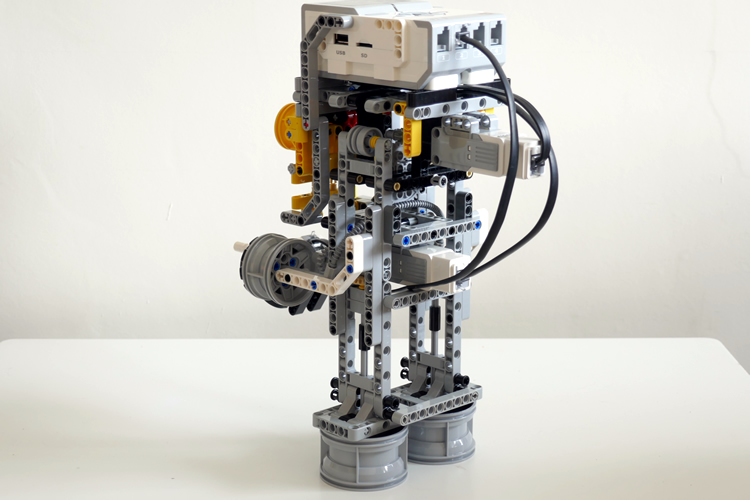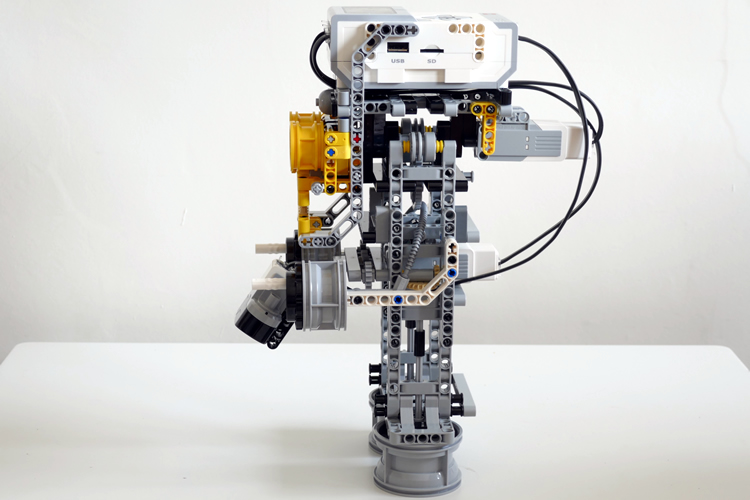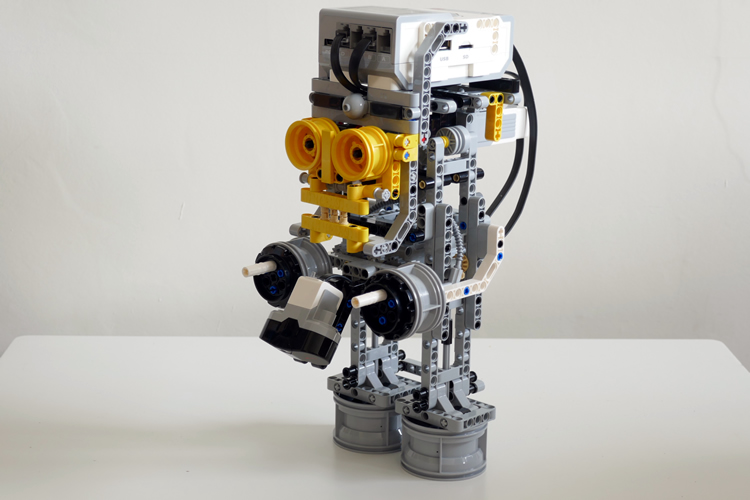 There may be small differences between the video and the build instructions.
Build Instruction (PDF) Download
EV3 autonomous program (Windows PC) Download
For those with Mac the program is as below
Autonomous program

Step Left program

Step Right program