TWIST3R
Biped walker using two large motors.
Built using Mindstorms® EV3 Home Edition and EV3 Expansion Set and some parts from other technic sets.
A biped walker using two large motors for weight shifting, foot twisting, walking forwards and backwards and turning left and right.
Build instruction in PDF format and EV3 program downloads at bottom of the page.
The photos below show the routing of the cables to make them neater.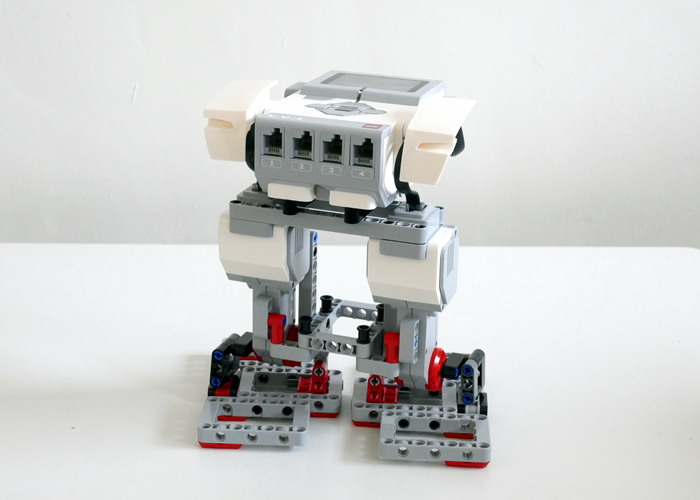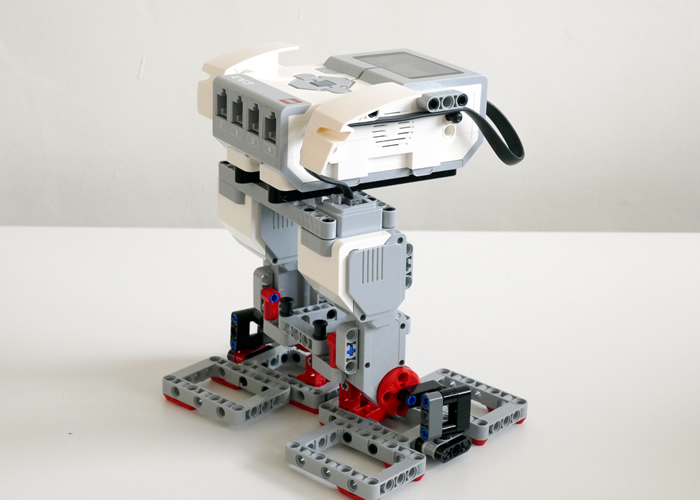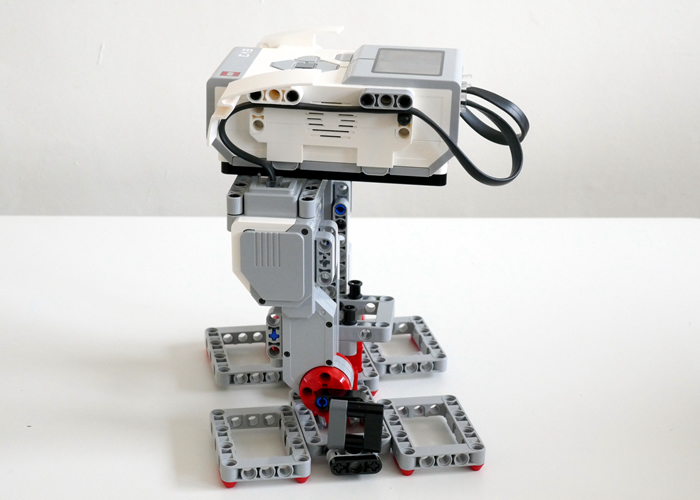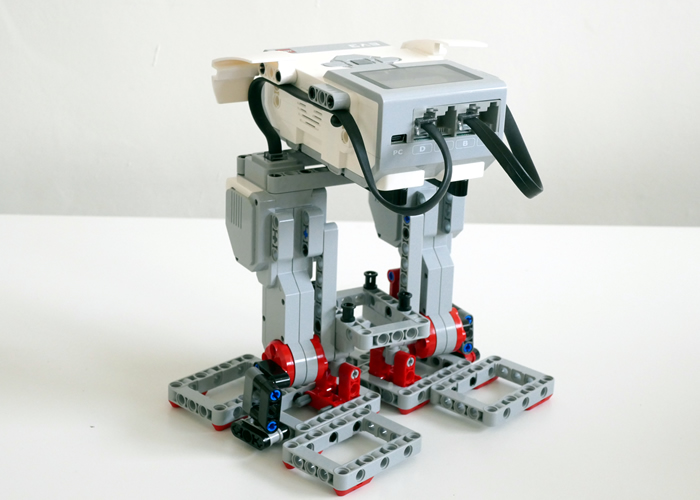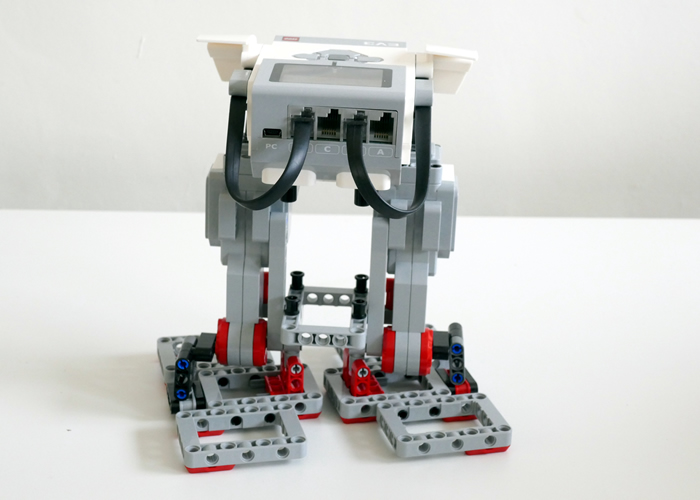 Instructions
Ensure that the left foot is forward and the right foot backwards when running the program.
Build Instruction (PDF) Download
EV3 program Download